EVERYTHING YOU NEED TO KNOW ABOUT VAPORIZERS AND SWEDISH VAPES
Vaping has become a widely-popular pastime in recent years. Sweden Vapes is a popular ecommerce store that sells an original brand of e-cigarettes, e-juices, and accessories.
Due to their explosion in popularity, many have begun using e-cigarettes and vaporizers. Mens vaping is popular, many actually do not know what e-cigarettes and e-juices are actually.
WHAT ARE E-CIGARETTES AND E-JUICES
To fully understand the products that Sweden Vapes offers, you first need to learn about e-cigarettes. These electronic devices simulate the sense of tobacco smoke. The user of the e-cigarette inhale e-juices, commonly known as "vapor," when using the device.
Here is how it works: the user inserts their desired e-juice into the vaporizer. After that, the device heats up the juice which turns into vapor. This juice is often flavored, but still contains nicotine. However, the consumption of this product is healthier than smoking cigarettes.
When you light a real cigarette, you are inviting tones of hazardous additives in the body along with nicotine. Nicotine, while addictive, is not the most truly harming part of lighting up a cigarette. The combustion of the materials creates cigarette smoke. When inhaled, this smoke can change lung tissue and cause respiratory problems and can also lead to lung cancer.
E-cigarettes and e-juices remove some of the issues associated with smoking actual cigarettes. The cigarettes are better for you than actual cigarettes, although they are not harmless. In fact, many traditional cigarette smokes use e-cigarettes to help them quit smoking and find it to be a better alternative for cancer-causing cigarettes.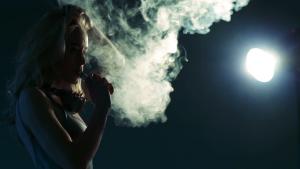 PRODUCTS FROM SWEDEN VAPES
Sweden Vapes, located in Sweden, sells e-cigarettes, e-juices, and a variety of accessories for avid vapers. Here are some of the products the company sells:
STARTER KITS
If you just start, the starter can get everything you need to reduce your e-juice. The starter kits range from 313 KR to 949 KR. De kits come in a variety of colors and patterns, so you can smoke in style.
Tanks for your e-juice are leak-free and contain the best coils to get you the best tastes possible.
ALTIMIZERS AND TANKS
This is the part of the vaporizer that holds the e-liquid. The tanks from Sweden Vapes range from 125 KR to 425 KR and fit specific e-cigarettes.
COILS
The coil makes contact with the battery on one side and the e-liquid on the other side. It is the one responsible for converting the liquid into the inhalable vapor. The coils range from 13 KR to 165 KR.
BATTERIES & ACCESSORIES
E-cigarettes are, in most cases, powered by lithium batteries that are rechargeable. On the Sweden Vapes store, you can find batteries that will fit your e-cigarette. You can also find accessories like wire boxes, vape cotton, replacement glass tubes, and aluminum support bases.
E-JUICE
The e-juices are what give your vapor its flavor there are so many different types available through Sweden Vapes. Some flavors include classics like strawberry, tiger's blood, and spearmint.
Other flavors include "I Love Taffy," which tastes like peaches and cream taffy; "I Love Popcorn," which tastes like popcorn; "120 Cream Pop," which tastes like orange sherbet popsicles and vanilla bean ice cream; "It's So Fluffy," which tastes like cotton candy; and "Dragon Juice," which is full of tropical and citrus fruit flavor.
These are just a few of the 142 flavors available on the Sweden Vapes online store.
SALE PAGE
If you are on a budget and are looking for some parts for your vaporizer, you can find items for sale on the company's sales page. Items on this page include a micro car charger, color-changing glass replacements, e-juices, and more. Basically, any product from the site that has been discounted can be found on this page.
ABOUT SWEDEN VAPES
Buyers can also leave ratings that will help you determine if the product is for you. Each listing includes a photo and a product description.
As well as customers from Sweden, Sweden Vapes also welcomes customers from the US, UK, Finland, Norway, and more. When you click on your country's flag at the top of the page, the cost will be converted to your currency.
Once you have ordered your order, you must receive a confirmation email. The company will get your order as soon as you get that email. If you do not receive an email within 24 hours, contact customer support. Once the company has your order, they will fill it and it should be delivered to you within 14 days.
Important information about shopping with Sweden Vapes:
You must be 18 years or older to trade with Sweden Vapes. The company reserves the right to cancel your order if you provide incorrect personal information.
You can change your order for saved goods until it has been completed.
Your order details will not be valid until you receive a confirmation from the company. You can cancel orders for free until it has been filled. After that, you are required to receive the delivery.
Sweden Vapes guarantees their batteries for 2 months, their atomizer for 6 months, mods for 3 months, Mechanical mode for 2 months, RBA & RDA for 2 months, and the coils are not guaranteed under warranty. If you have discovered that the product does not last for long, you should save the parts so that you can return them for a free replacement of non-functioning products.
CONTACT INFORMATION
For more information, or to purchase products from Sweden Vapes, visit SwedenVapes.se. If you need assistance, you can contact Sweden Vapes at kundservice@swedenvapes.se and the team will answer your question within 24 hours. To stay up-to-date on all that Sweden Vapes has to offer, you can subscribe to the newsletter or follow the company on Facebook and Instagram.